Learn how to integrate BigMarker with SegMate so you can pass registration users from chatbots.
Step 1: Log in to your SegMate account. Hover your mouse cursor over Settings in the bottom left corner and select Integrations. Add New Integration.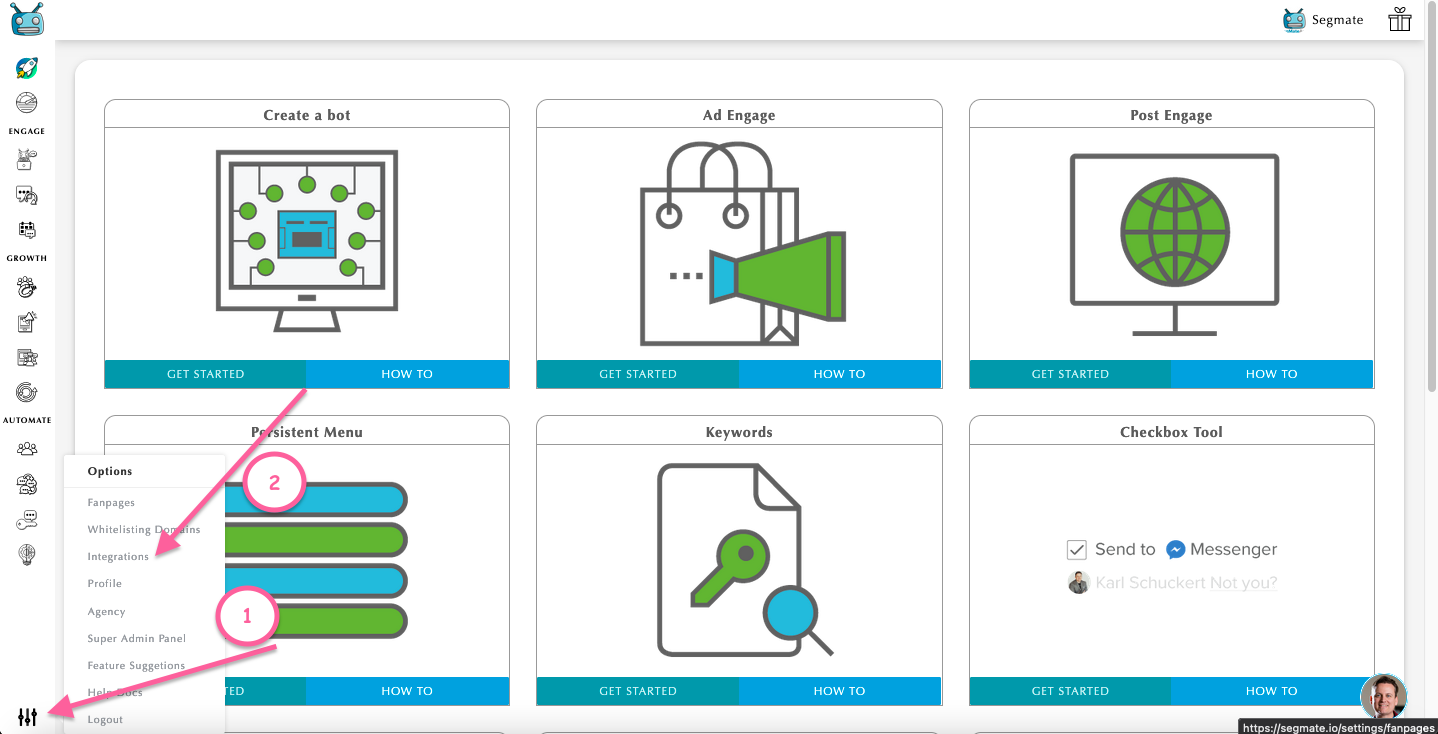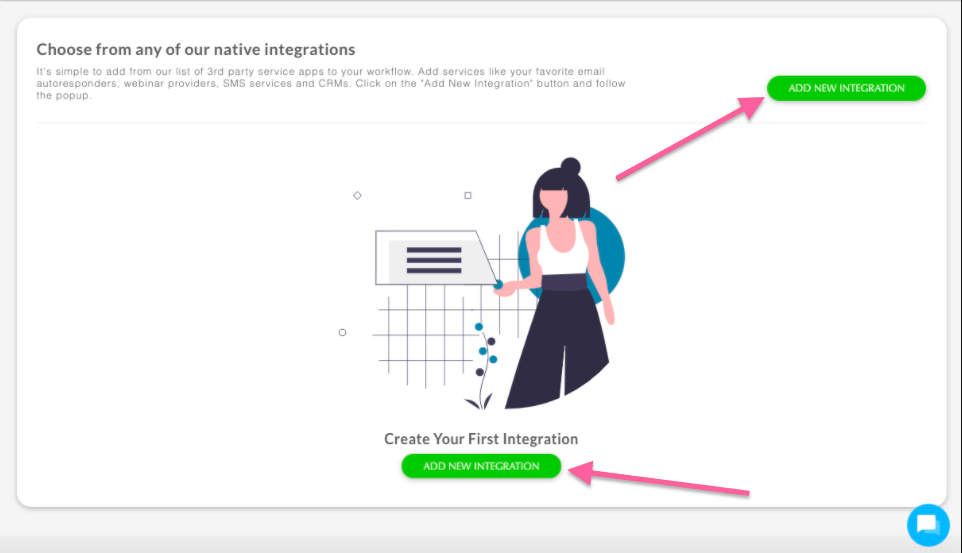 Step 2: Add Nickname > Select a Service > Add API KEY. Then click Save Changes.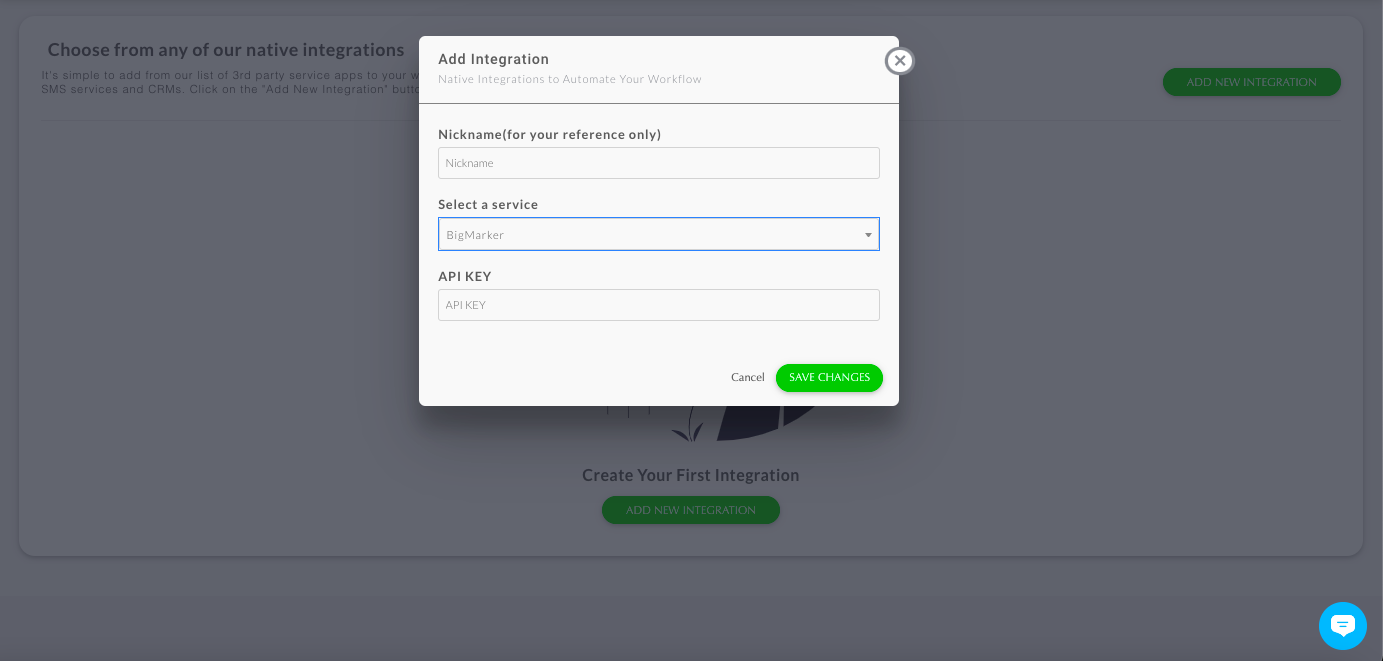 Note: To receive your API KEY, first log in to your Big Marker account, then go to Settings, then API and White Label. Hit the Request API Key and click Copy to Clipboard. Return to SegMate and paste your API Key in the appropriate field.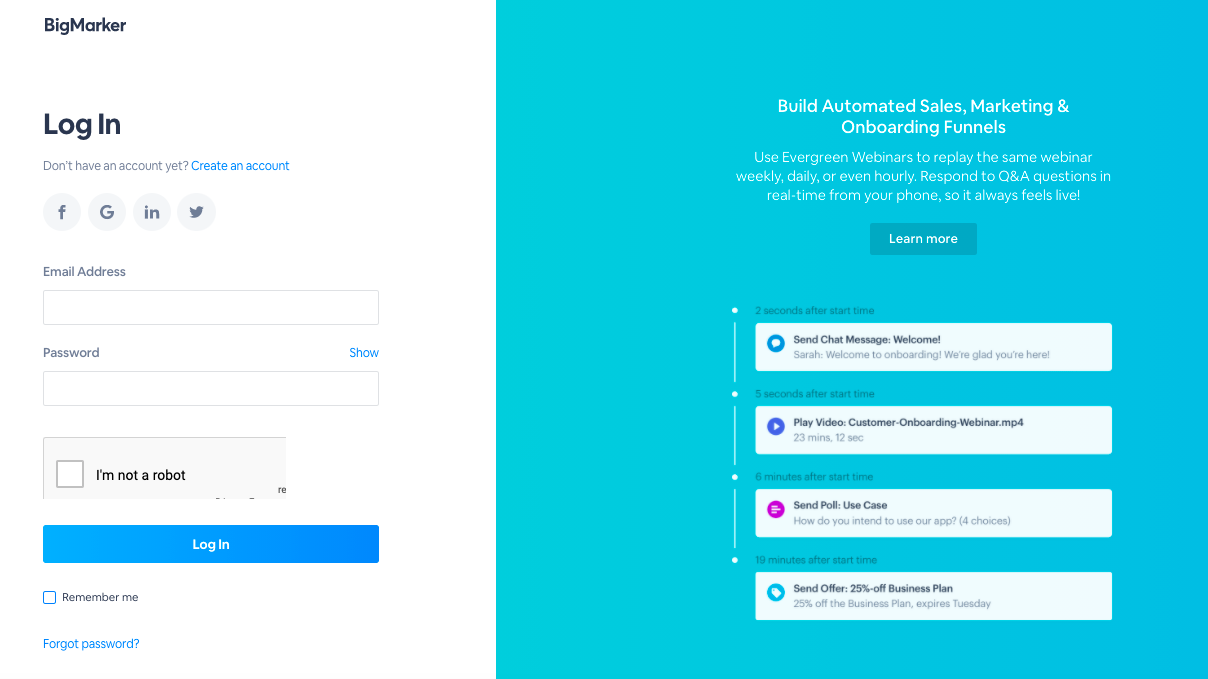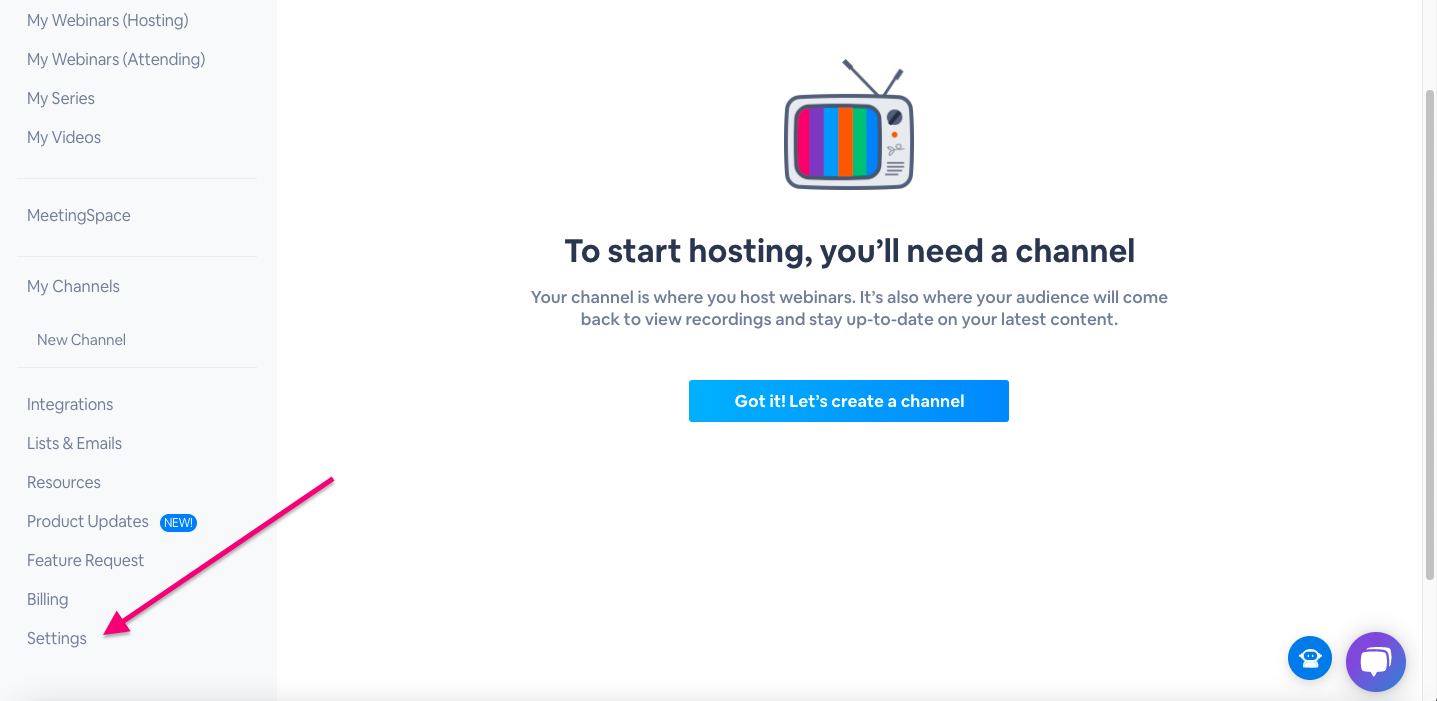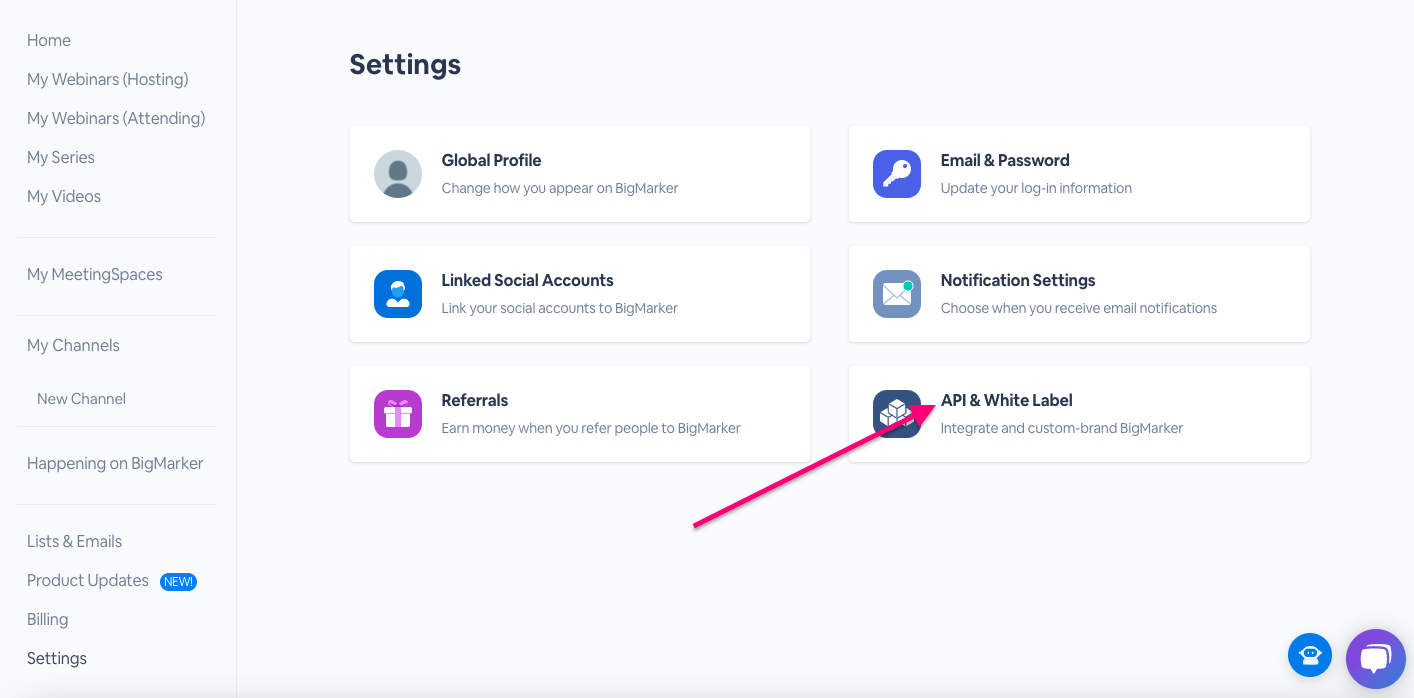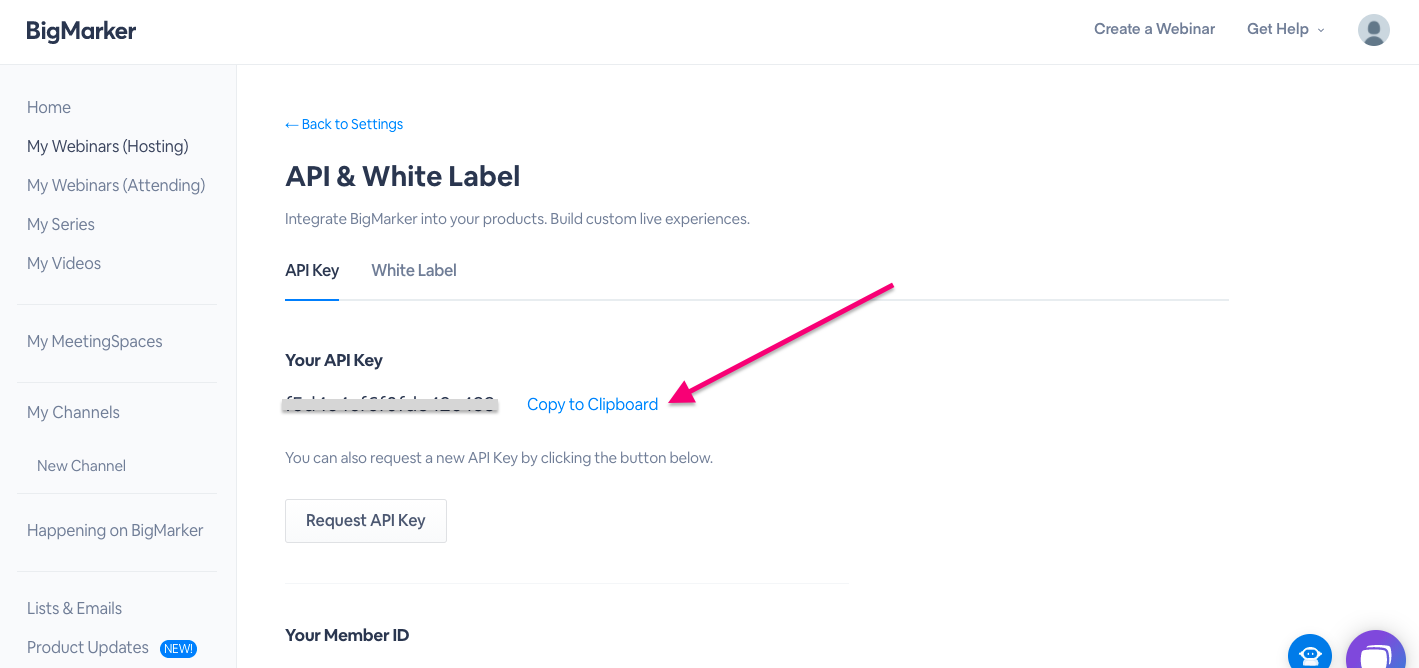 To learn more about the General 3rd party Integration Settings for SegMate, please click HERE.