Step 1: Click "Evergreen Sequences" on the navigation. Then click "Create".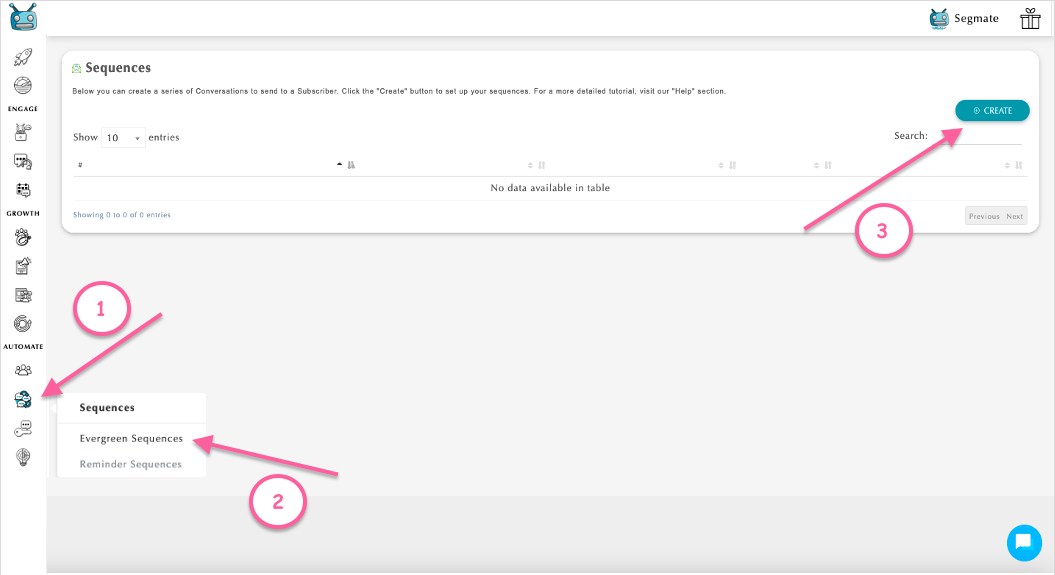 Step 2: Enter sequence name and click save.

Step 3: Please enter the number and the timing that you want your customers to receive this particular message.
Note: You can edit the sequence name if you want to.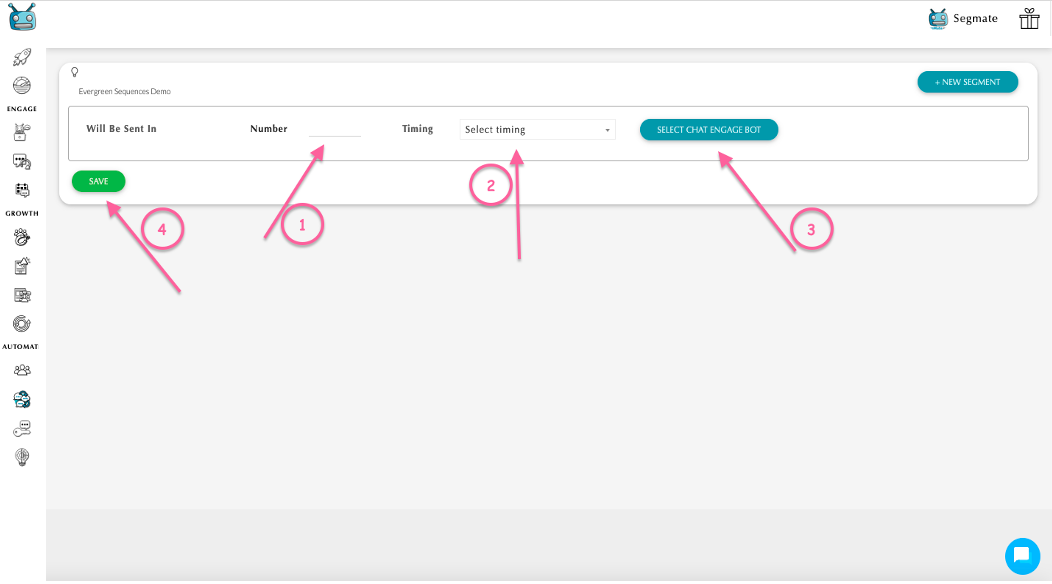 Because it is a sequence, it will consist to have multiple conversations. Let's try adding more segments by clicking the "+ NEW SEGMENT".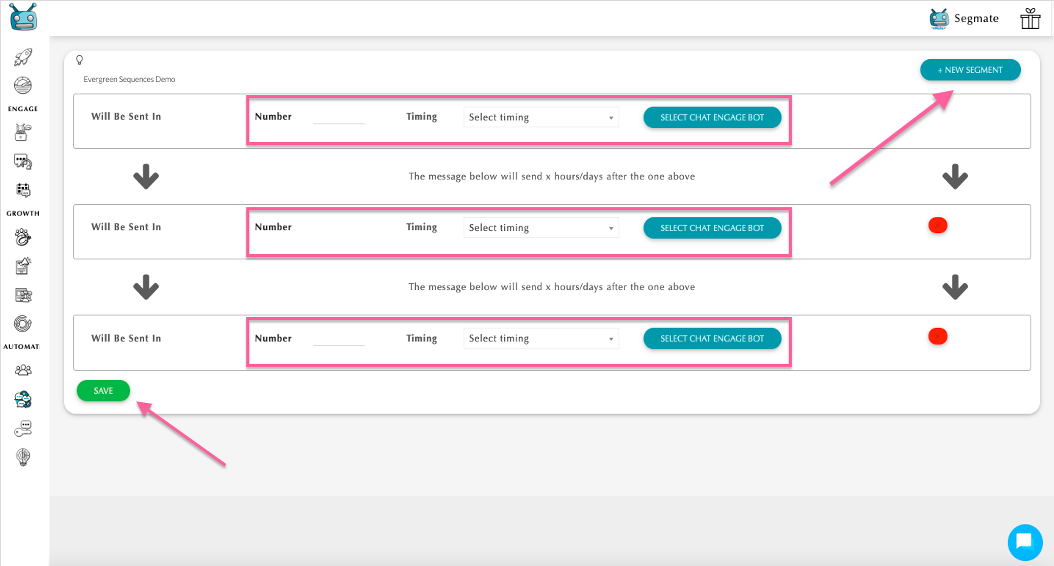 Step 4: Please make sure to turn on the toggle key when you are ready to send the sequence to your subscribers.