Evergreen Sequences Tutorial
Evergreen Sequences Tutorial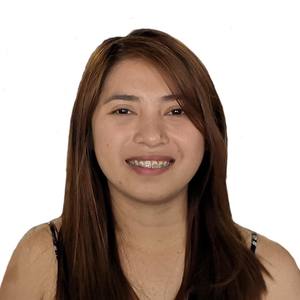 By Chielou Guitche
updated over 1 year ago
Step 1: Click "Evergreen Sequences" on the left side of the menu. Then click "Create".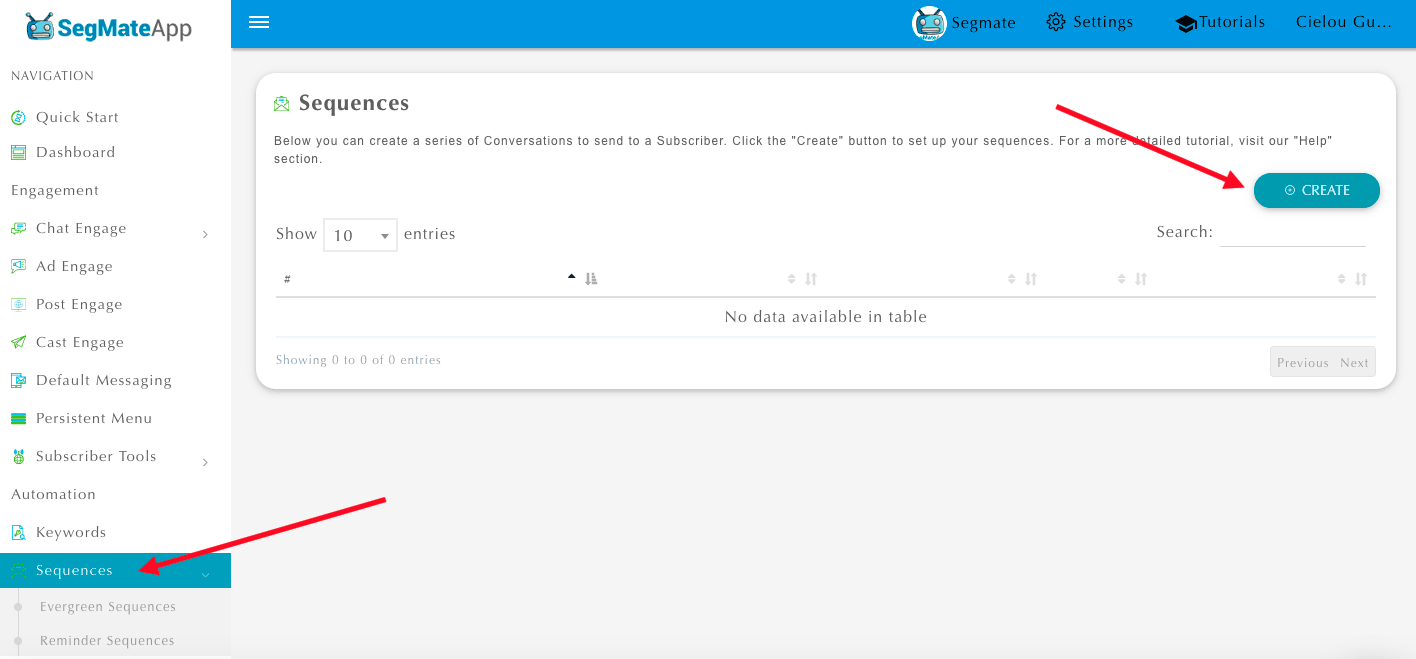 Step 2: Enter sequence name and click save.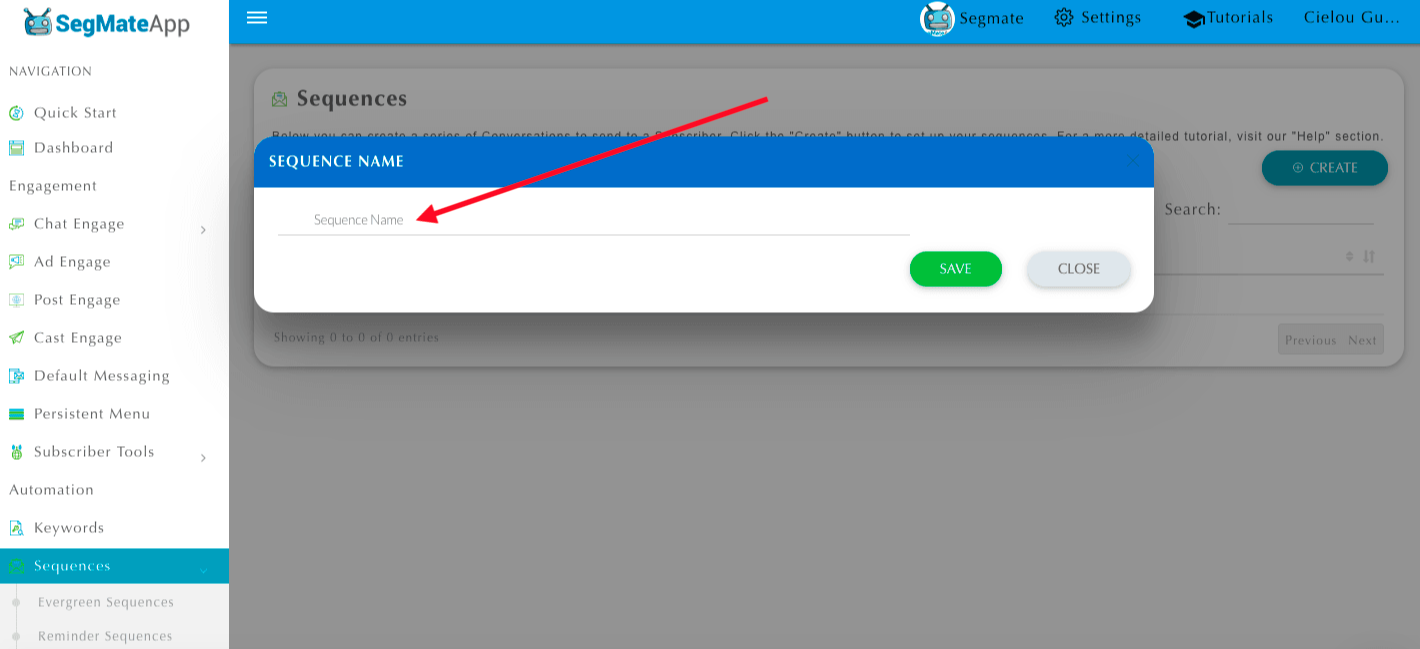 Step 3: Please enter the number and the timing that you want your customers to receive this particular message.
Note: You can edit the sequence name if you want to.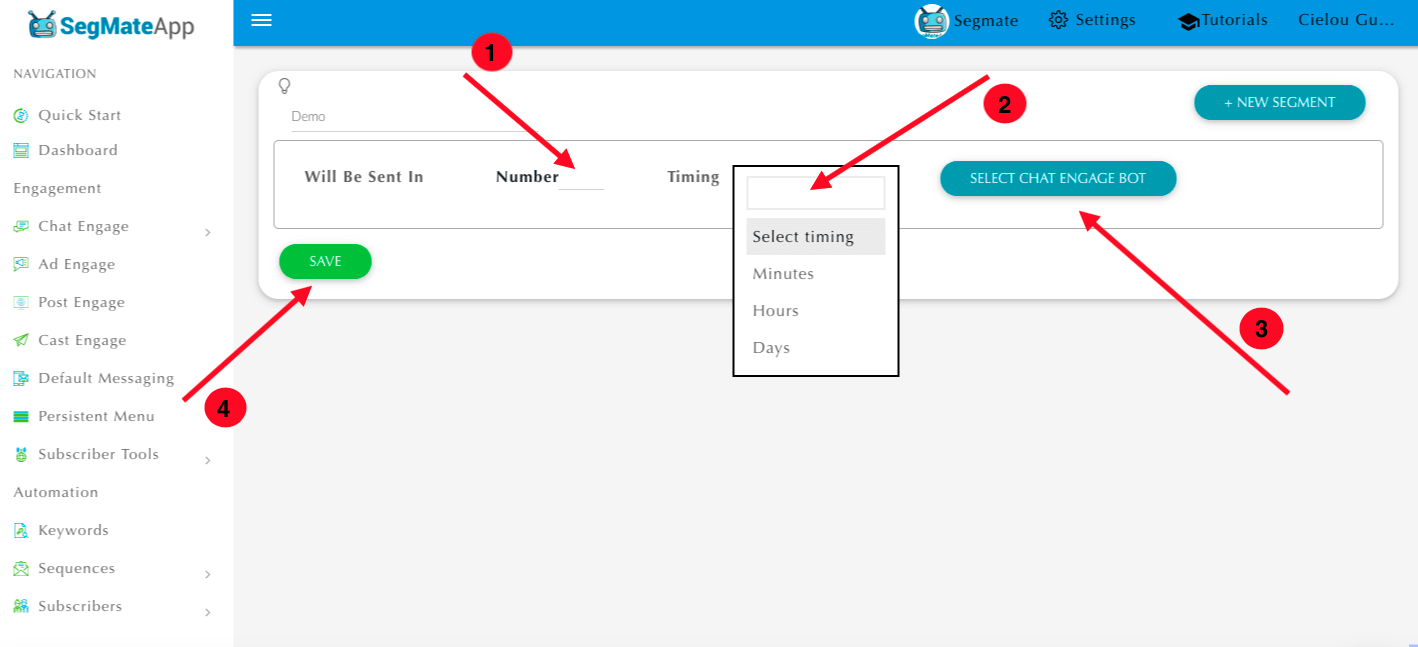 Because it is a sequence, it will consist to have multiple conversations. Let's try adding more segment.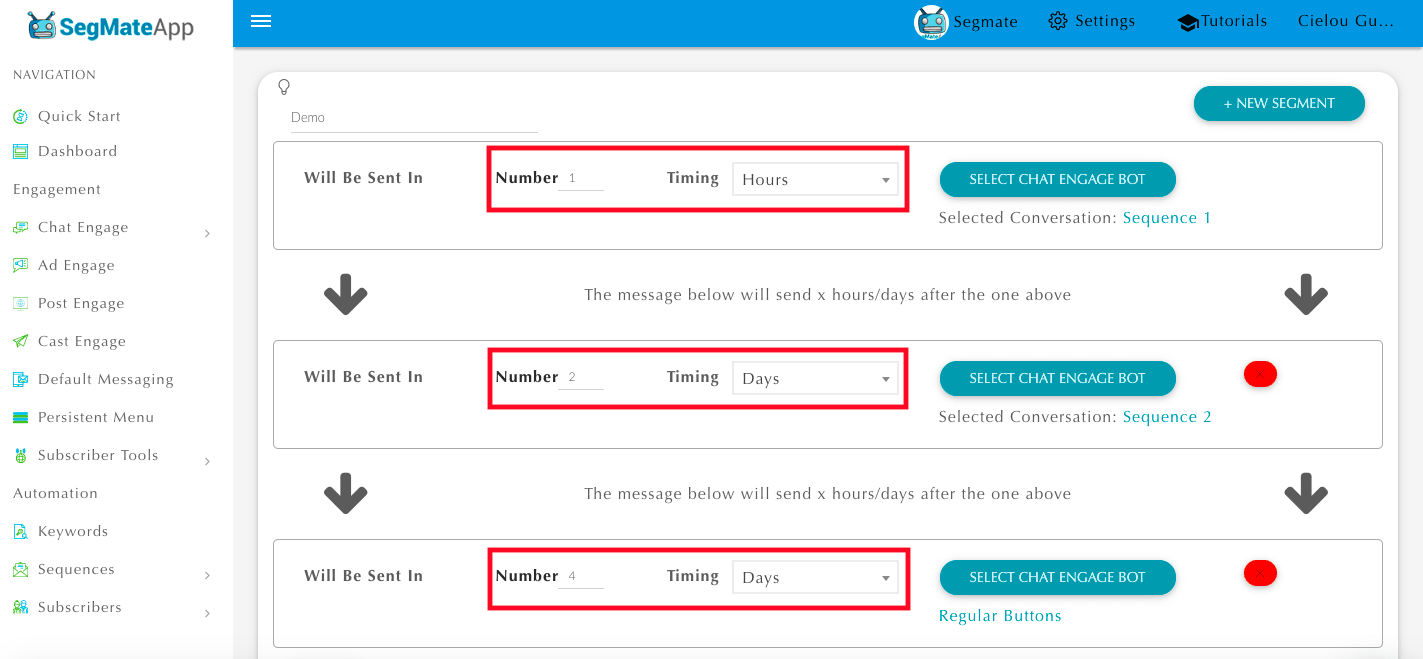 Please make sure to turn this on when you are readily sending this sequence to people.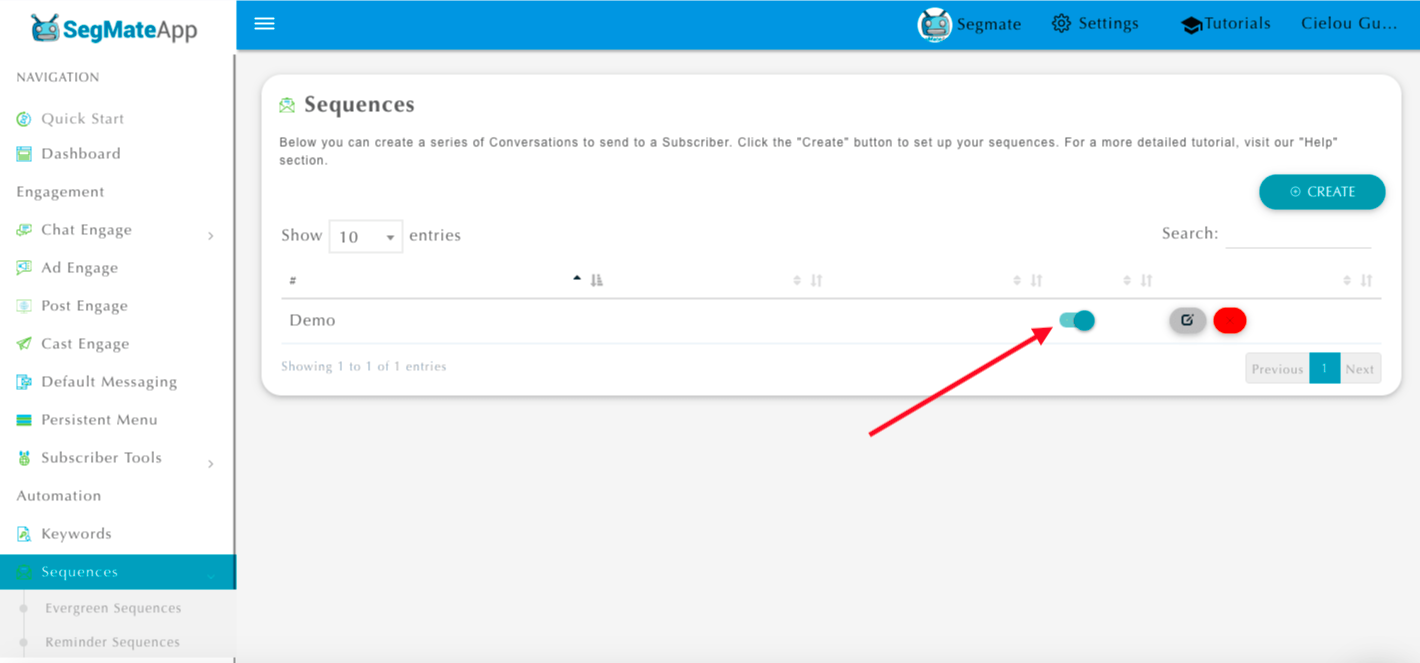 Did this answer your question?