NOTE: You must first add https://segmate.io to your whitelisted domains in the Settings->Whitelisted Domains area. This will allow the checkbox to render on the "Create" and "Edit" checkbox pages inside SegMate.
NOTE:
In the past, if you wanted to use the Checkbox Subscriber Tool within certain page builders like Click Funnels. Well... we have created a tutorial that will show you how to use the checkbox plugin with Click Funnels and other similar Page Builders! You can watch that tutorial here: https://help.segmate.io/article/59-checkbox-clickfunnels
Step 1: Go to Subscriber Tools.
Step 2: Click Checkbox
Step 3: Create Checkbox
Note: You are allowed up to 50 domains per Fanpage. Subdomains must be whitelisted separately. The page you are hosting these types of tools on MUST be secured with https:// protocol.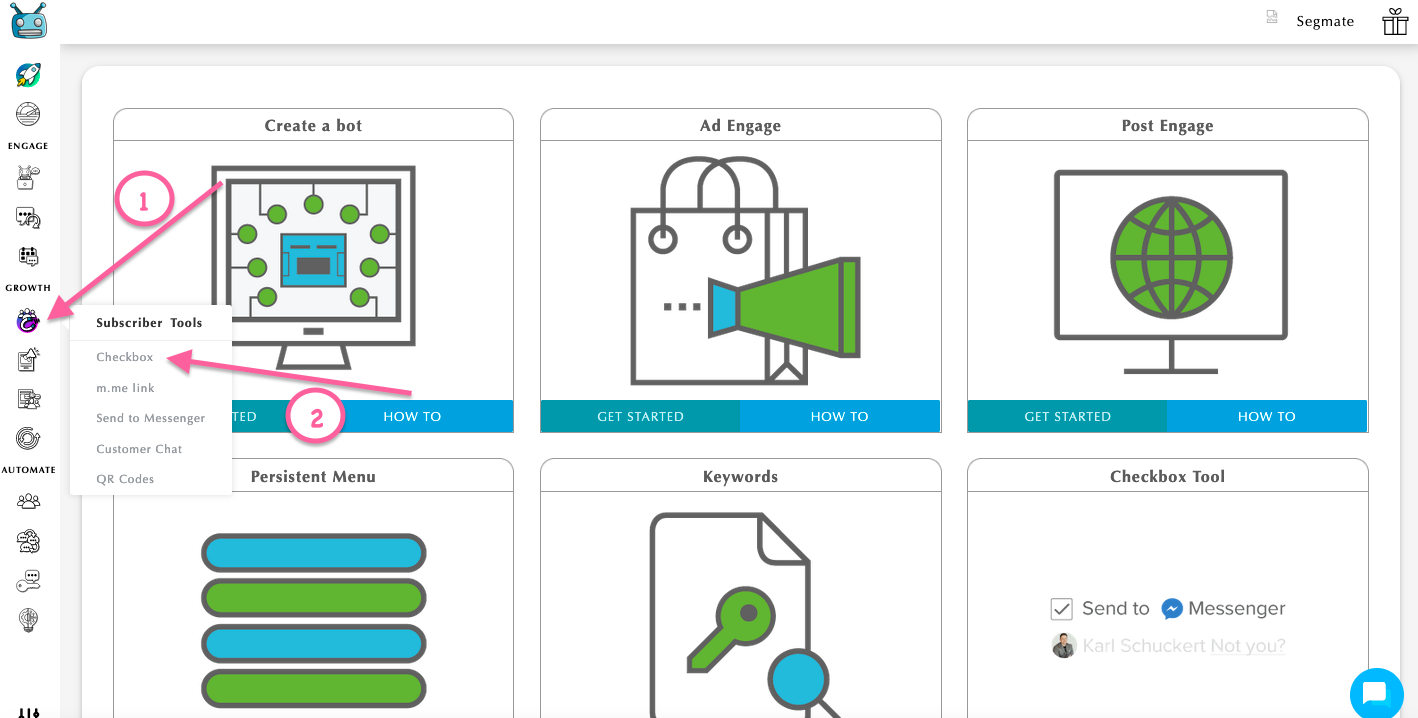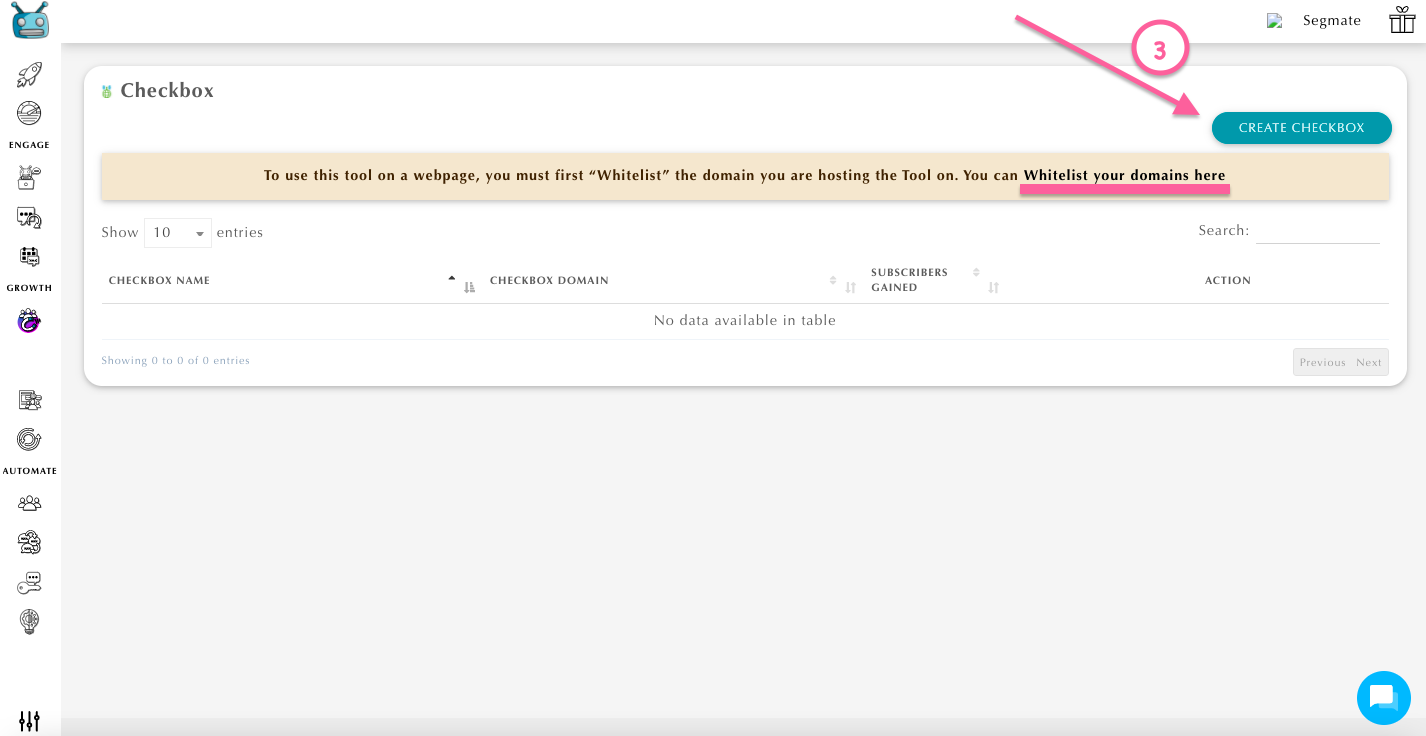 **You can add your domain here: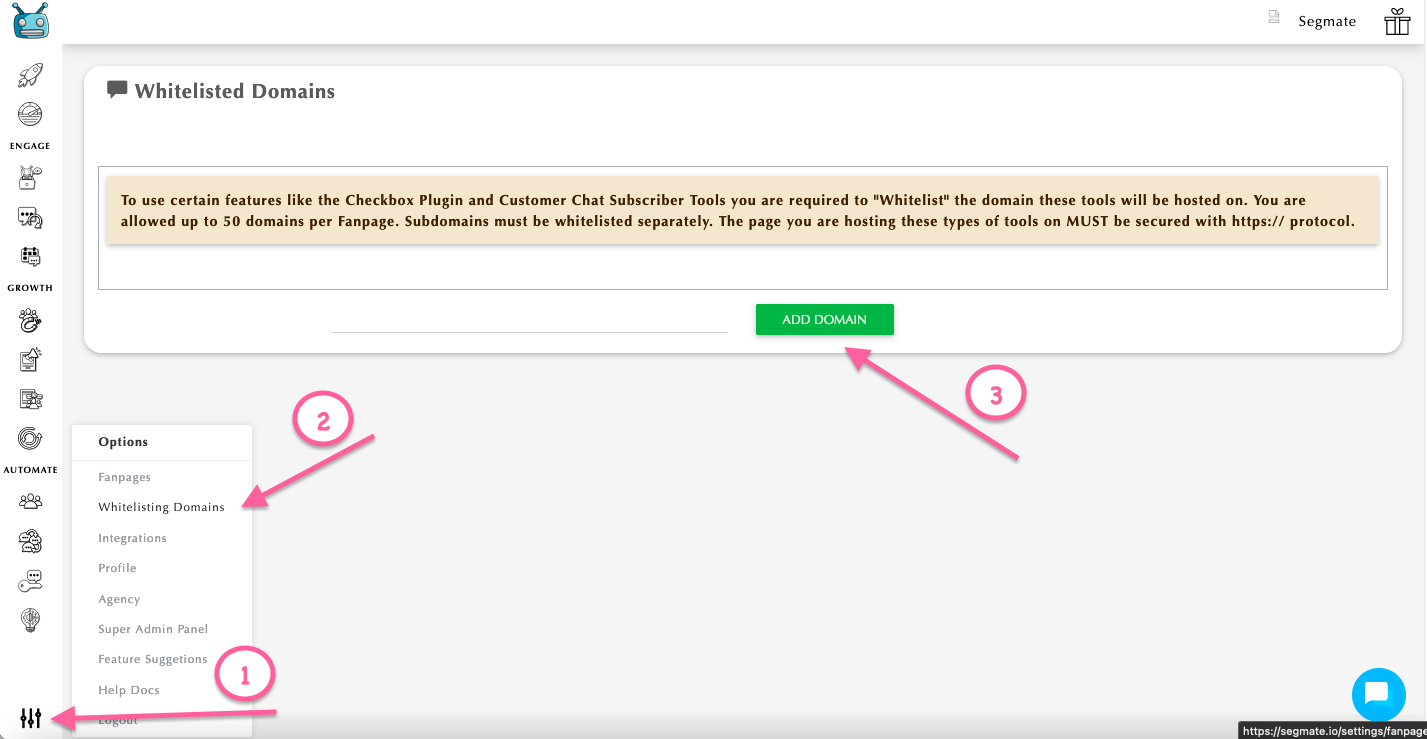 Step 4: Enter all the details and click SAVE.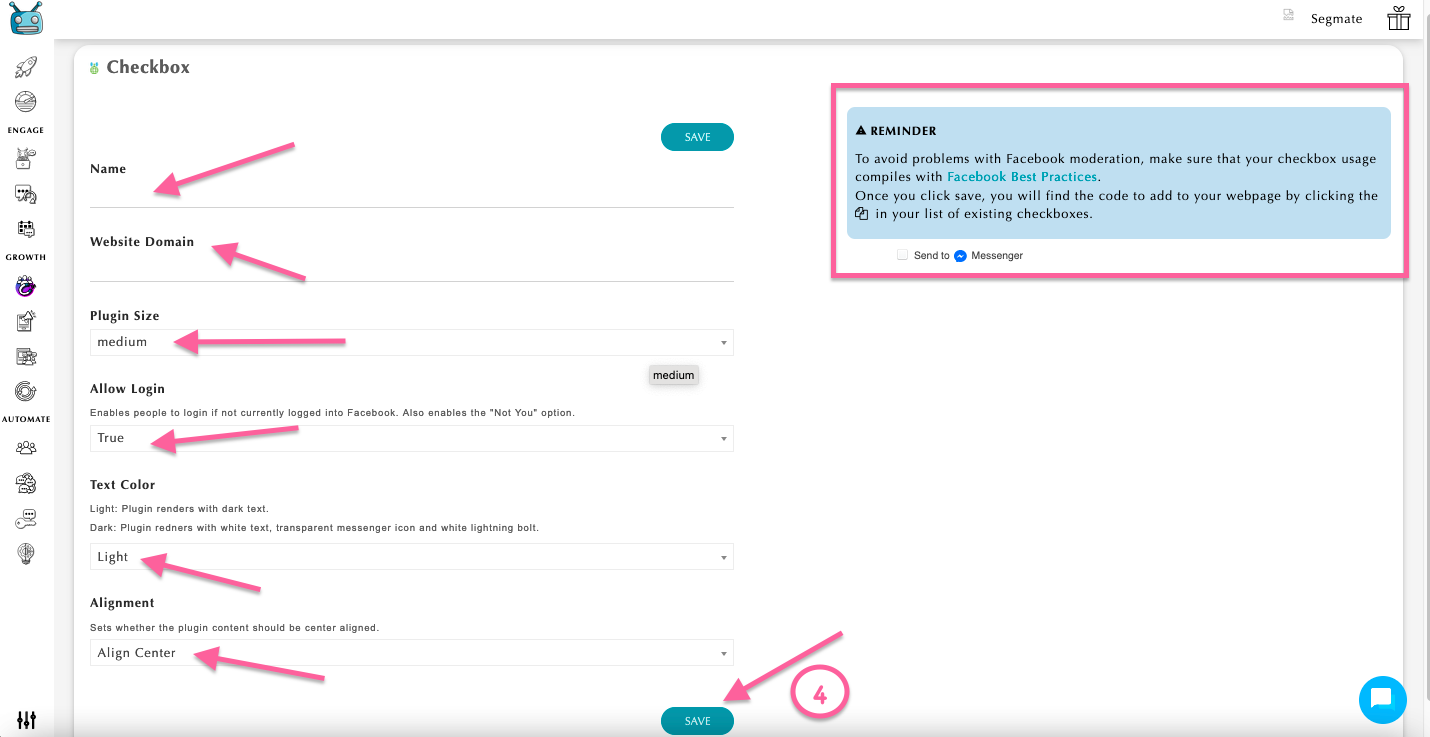 Step 5: Select Chatbot
Step 6: Copy and paste the Header, Html, and Action Script to your page source.