Getting Started With SegMate - Pt. 4
Getting Started With SegMate - Pt. 4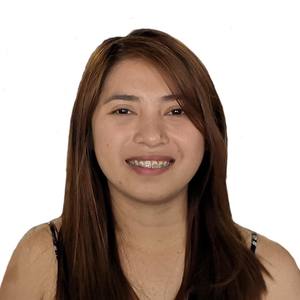 By Chielou Guitche
updated 12 months ago
In this video we will discuss how to Segment and manage your existing Subscribers.
Step 1: Go to Subscribers > Subscriber Management.
Note: Each of your fan pages has a set of subscribers. You can view each of your subscribers down to the individual level whenever you click their row.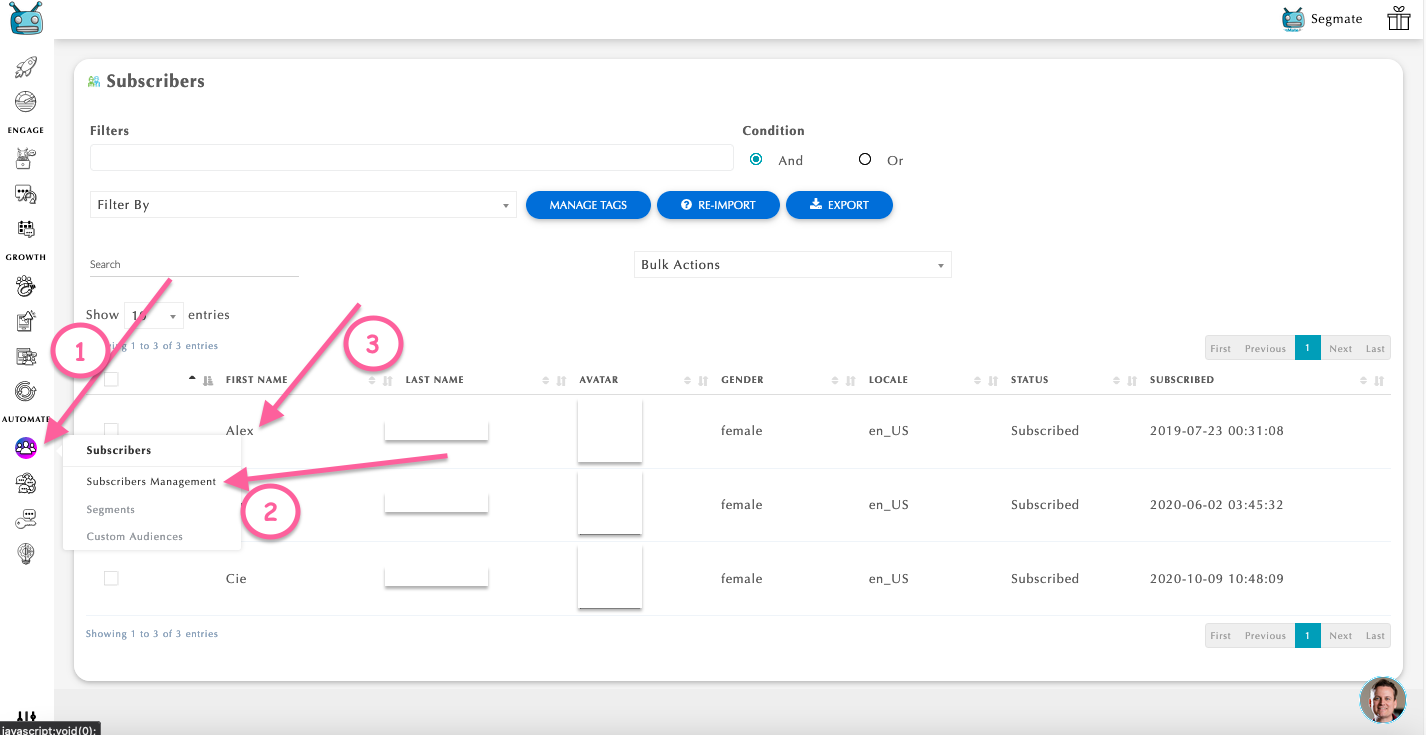 **You can manage, remove and add the tags, sequence, and segment. You can unsubscribe them as well.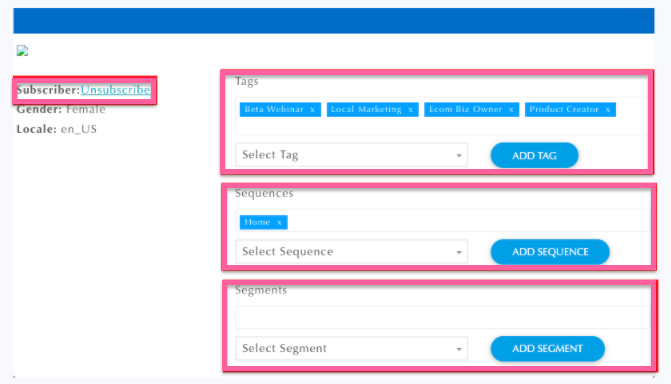 **You can also do exact in bulk action.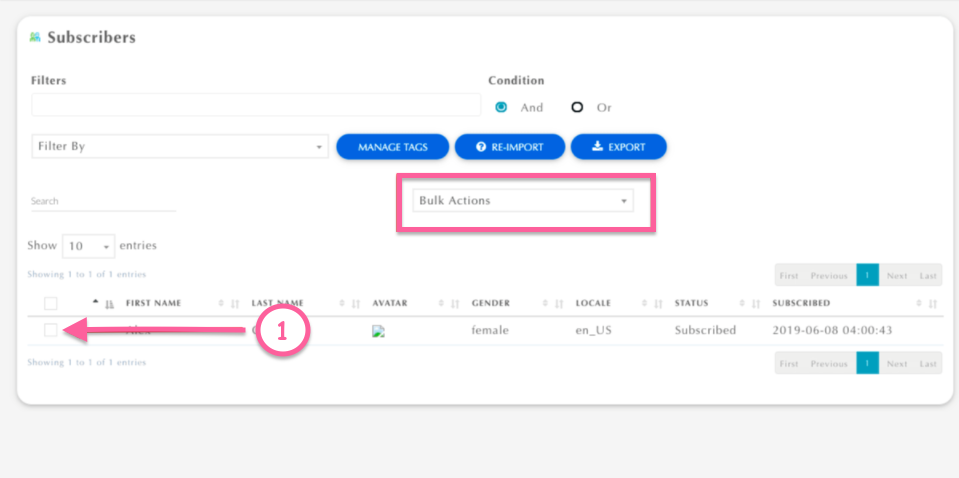 We can create filters and it becomes important when you are trying to deliver messages about specific types of content. We have multiple filters to use, we have:
Tags
Sequences
Last Interaction
Last Interaction (24 hours)
Last Sent
Segment
Gender
Subscribed
Locale
Custom Audience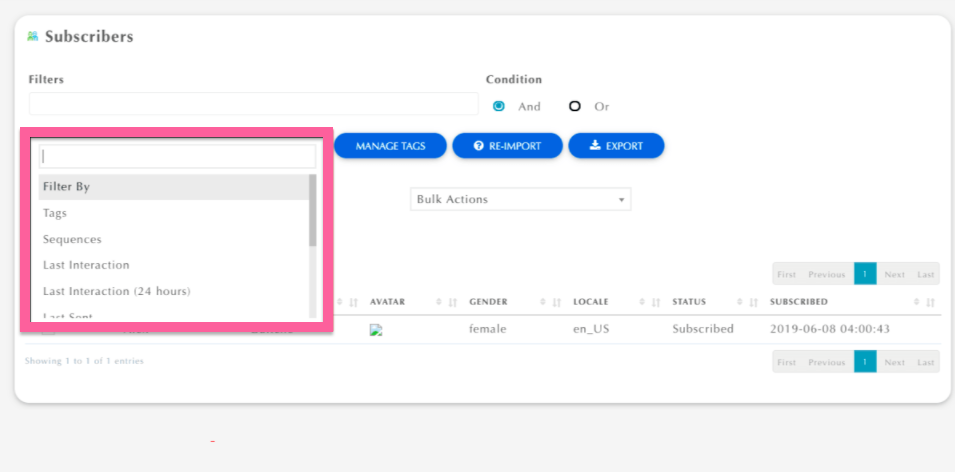 Did this answer your question?