In this video, you'll learn how to set up the Integrately/SegMate Integration. Integrately works a lot like Zapier and has over 350 3rd party apps. Here you'll be using our Webhook feature.
Step 1: Log in to https://app.integrately.com/. Click Explore and Automate button on the left side of your screen.
Step 2: Click select App 1
Step 3: Type SegMate on the search box.
Step 4: Click Select App 2 and select what do you want to connect. (Note: It will only work with the one that collects E-mails and Phone Numbers. You can also choose Google Sheet. You can integrate another integration as well which is optional. We will use Google Sheet for this example.)
The first thing you will gonna do is click the Input received in chatbot in SegMate then click the Create spreadsheet row in Google Sheets and hit the Go button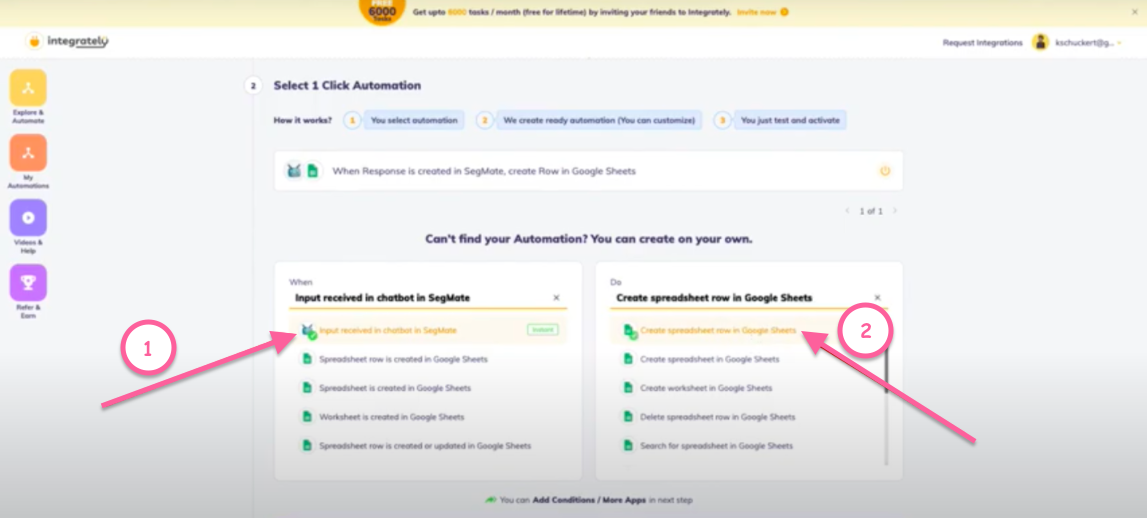 It will then ask you if you want to add conditions or more apps.
Step 1: Click Yes.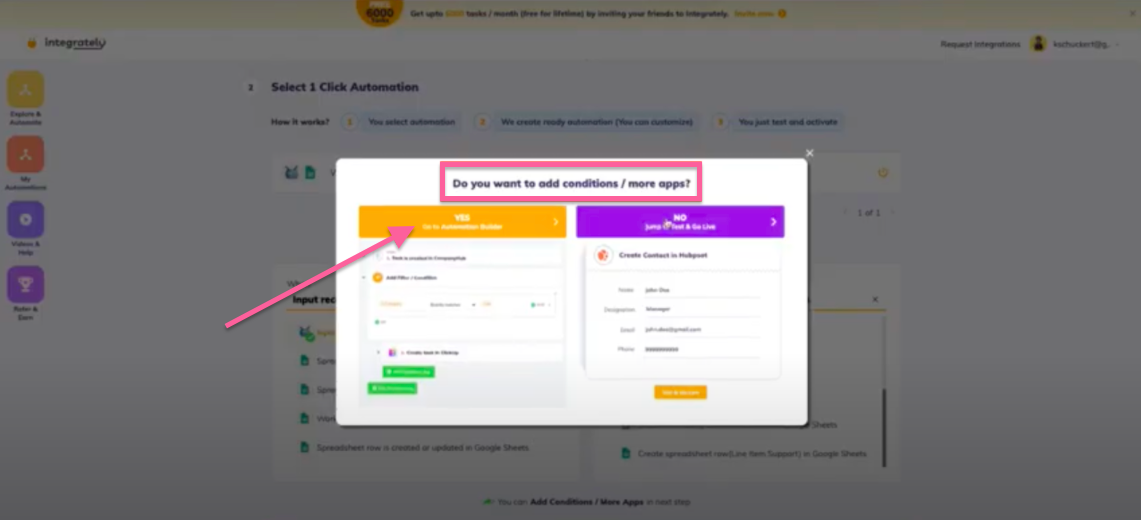 Step 2: Click Add Connections and copy the Webhook URL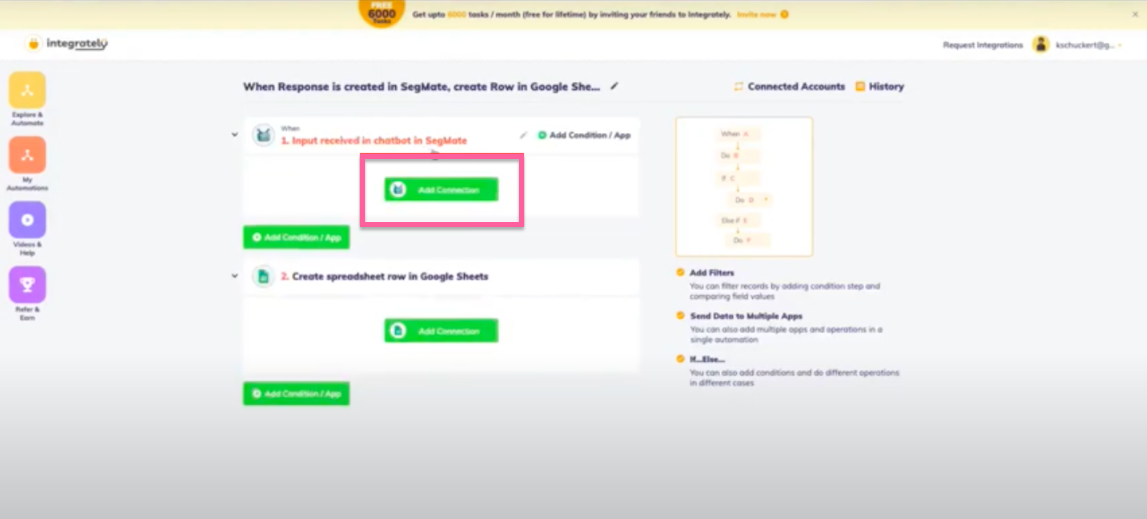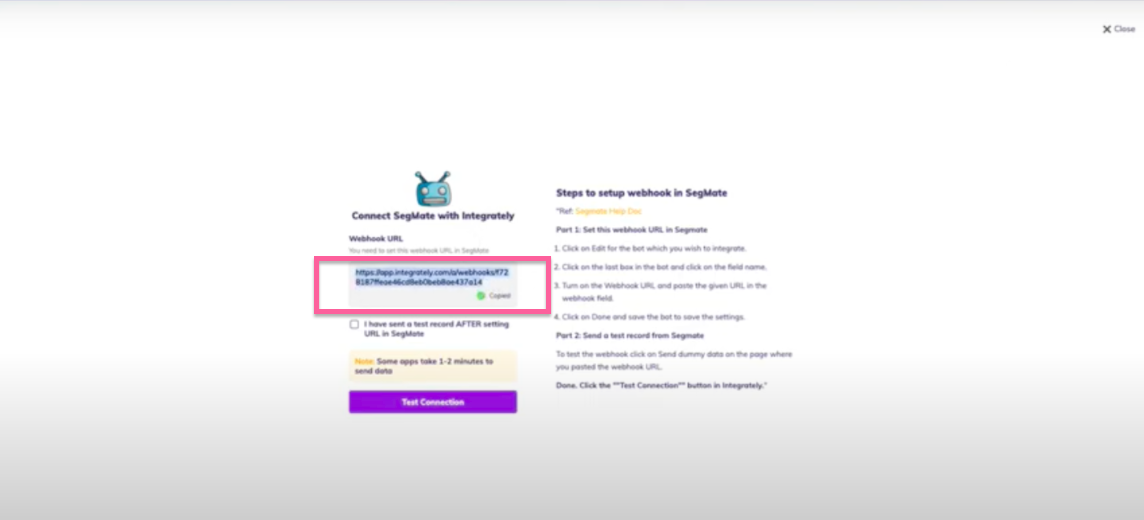 Step 3: Go to SegMate and click the area where you want to use it. (Please make sure that you already built your user input. If you don't have your custom field build, please make sure to do that before you do the Bot.)
Note: If you already built your custom field, you can see it when you click the drop-down arrow under the Select Custom Field.
Step 4: Turn on the toggle on the Webhook URL and paste the Webhook URL that you copied on Integrately.
Step 5: Click the Click here to send dummy data under the Webhook URL.
Step 6: Go back to Integrately website, check the box, and click Test Connection.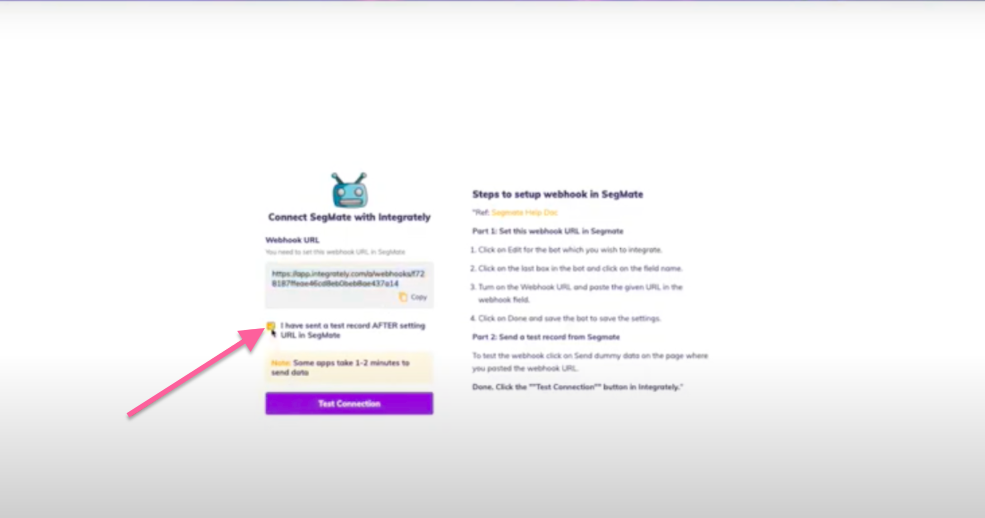 Then you can see your dummy data.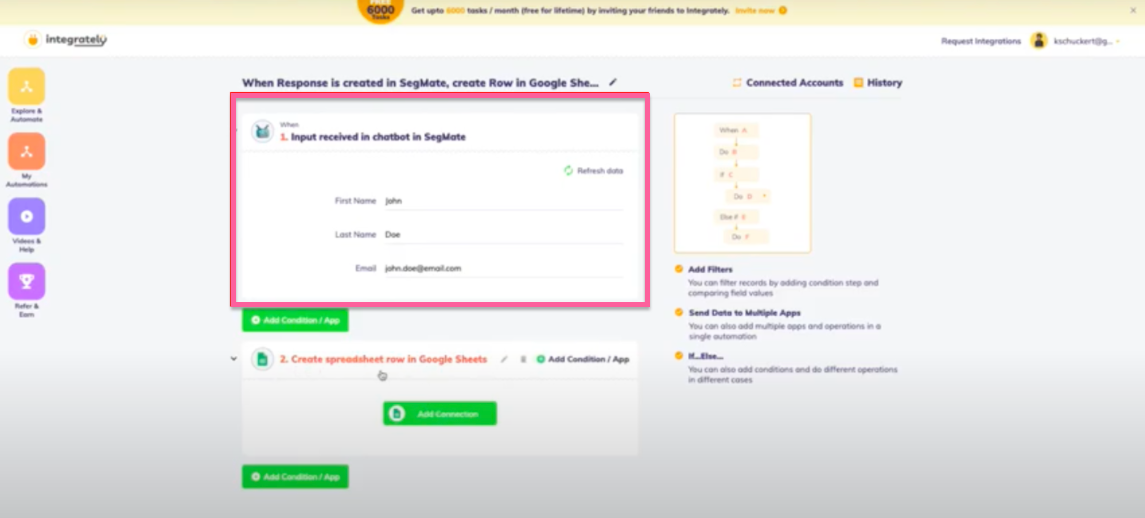 Looking for a Zapier alternative?
Integrately currently is running a neat promotion.
Integrately is giving 500 monthly tasks free for a lifetime.
Can be increased up to 6000 by inviting friends. Get 500 and Give 500.
It's a really great tool! 👌 Lock it before it expires. 👉 CLICK HERE