Learn how to set up the AWeber Integration for SegMate
Step 1: Log in to your SegMate account. Hover your mouse cursor over Settings in the bottom left corner and select Integrations. Add New Integration.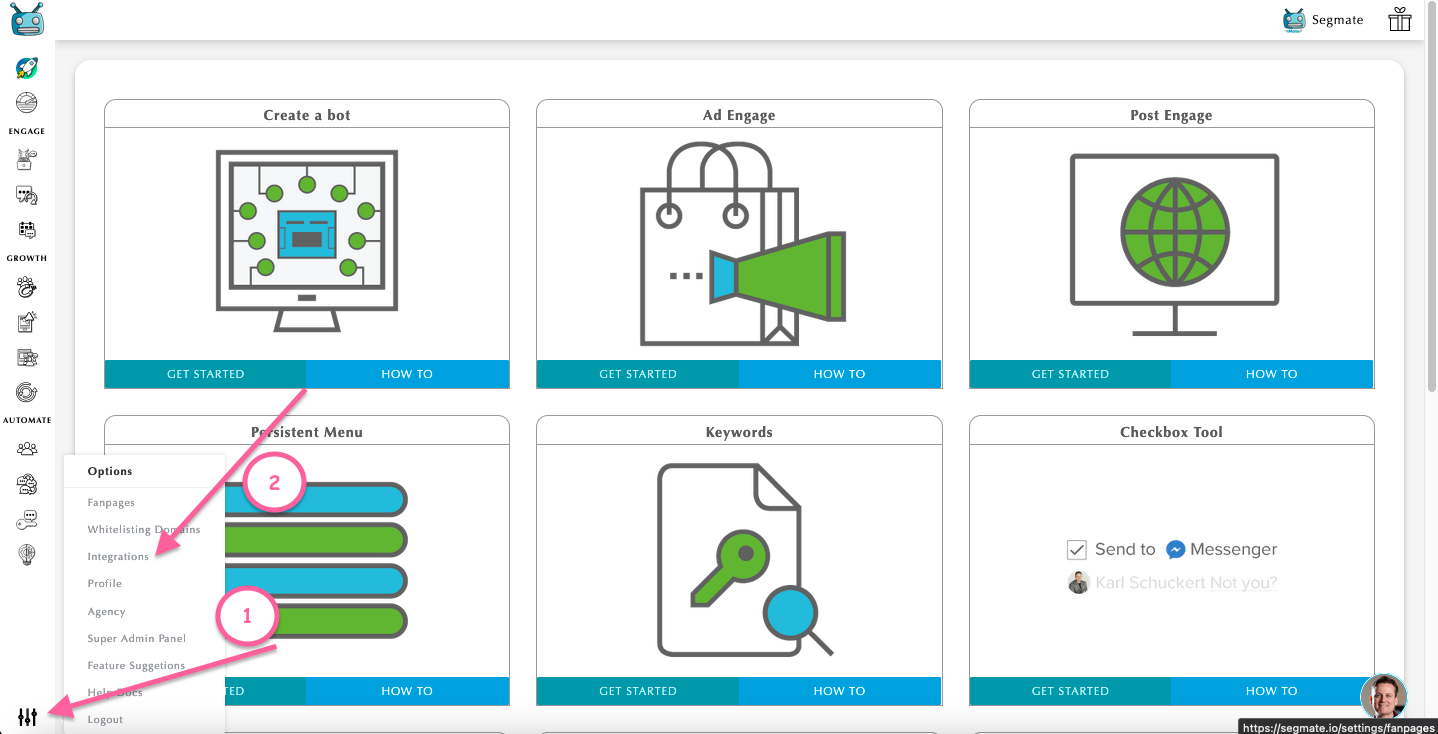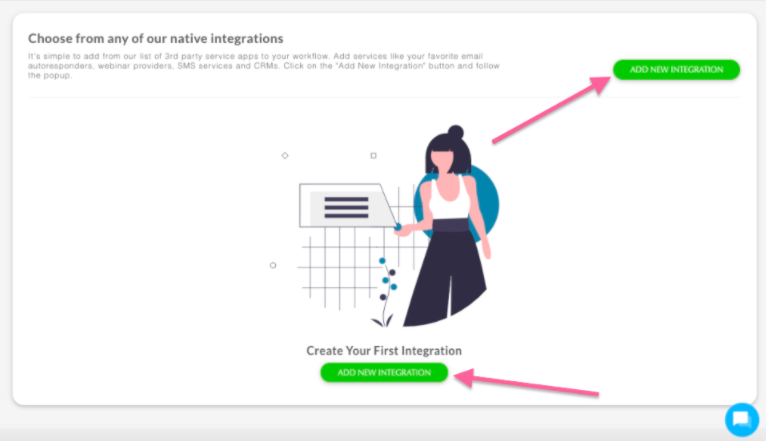 Step 2: Add Nickname > Select AweberOauth2 as your Service then click CONNECT.
Step 3: Enter your login credentials and click Allow Access. It will return to SegMate, and you will be able to verify that it has successfully connected.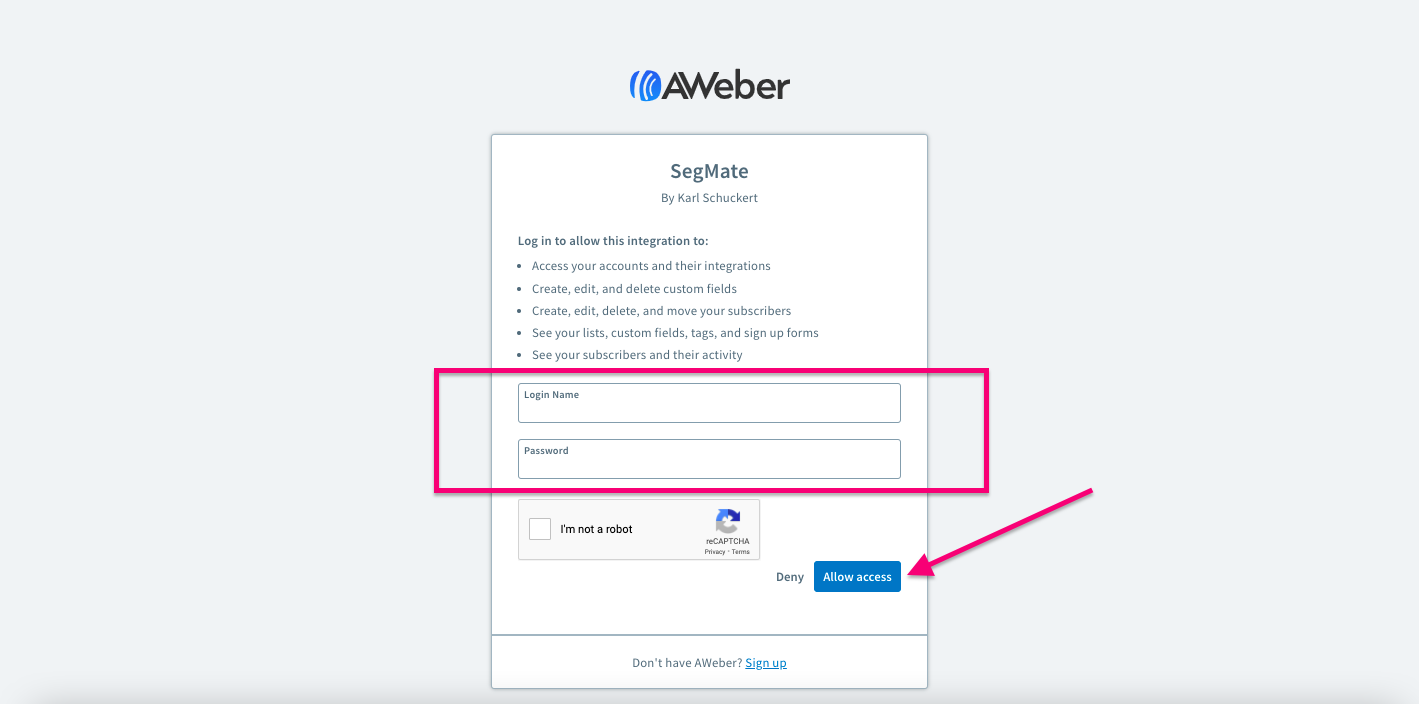 To learn more about the General 3rd party Integration Settings for SegMate, please click HERE.